We are professionally trained pastry chefs running a bakery production unit for over a year now. With the knowledge and experience that we have gained, we are now looking forward to teach and train anyone who is interested in and passionate about baking.
We have comprehend one-day baking workshops which will help you learn the basics of baking right from understanding the role of each ingredient that is used to the techniques involved in baking. If you are someone who is passionate about baking but has no idea about how or where to get started or if you are someone looking forward to start a home baking business but clueless about how to get started or someone looking to pursue a career in baking but unable to make a move then these workshops are definitely going to help you clear all your doubts and overcome any inhibitions. Attending these workshops will help you gain confidence to explore the field of baking. You can go back home and confidently start baking cakes or cookies or breads and impress your family and friends. You can get started on realising your dream of becoming a successful baker. Our workshops are going to be loaded with information, completely hands-on and of course fun-filled.
As an introductory offer the workshops are being offered at affordable prices. Please grab your slot before the offer ends. You can also choose two or more workshops at a discounted price. We have a couple of more workshops lined up for the near future. Long term courses will also be launched shortly. Come and experience the joy of baking.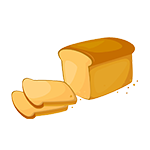 Two-Day Bread Baking Workshop
Dough kneading, proofing and shaping techniques involved in creating five incredible breads and buns.
Fee: INR 2700/-
Time: 10:00 am to 4:00 pm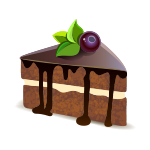 Beginners Two-Day Basic Cake Baking Workshop
Learn the entire process of making five different types of cakes and muffins.
Fee: Rs. 3000/-
Time: 10:00 am to 4:00 pm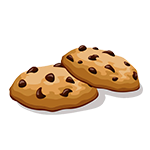 Two-Day Cookies Baking Workshop
Learn different methods and techniques involved in making five varieties of cookies.
Fee: INR 3000/-
Time: 10:00 am to 4:00 pm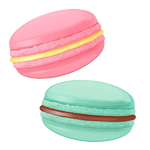 Two-Day French Macarons Workshop
Master the art of making perfect macarons. Learn three different fillings.
Fee: 3500/-
Time: 10:00 am to 4:00 pm
All the workshops are completely hands-on. They are beginner friendly. We are here to teach you to start baking from scratch. You get to take home the baked goods. Printed recipes will be given. WhatsApp support will be provided for a month.