We Create Delicious Memories For You
Rising Loaf, the best Bakers in Ernakulam was established by friends who share a passion for baking with a motto to produce handcrafted premium baked goods that are completely free of harmful food preservatives and additives, delivered at your doorstep. Whatever the occasion may be, Rising Loaf is here baking happiness. Take a look at our menu!
Be assured that all our products are baked fresh to order. We strongly believe that fresh ingredients help create fresh flavours. We pride ourselves in using high quality ingredients to produce premium baked goods such as Birthday Cakes in Ernakulam. All products are made with a lot of care and love.
Our production unit is absolutely safe to be ordered from. Work place hygiene as well as personal hygiene of every employee is of utmost importance to us. All necessary precautions are being taken and protocols in adherence to guidelines by Food Safety and Standards Authority of India (FSSAI) are being followed to ensure food safety.
We offer exceptional customer service. To put a smile on our customers faces with our delicious products is what success really means to us. Please feel free to reach out if you have any questions or preferences to discuss.
We also undertake bulk orders. To place orders please call or WhatsApp +919544495261. You can opt for contactless delivery. We are open 7 days a week from 7 am to 7 pm. Please note that we only bake to order. If you wish for a product to be delivered in the morning hours then make sure to place the order a day early. All orders can be customized based on personal preferences, dietary restrictions and food allergies.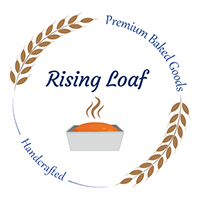 Every bread we bake

ONLY THE BEST INGREDIENTS
We use freshly milled whole wheat flour. We use best ingrediants.

CLASSIC RECIPES
All receipes are created after great research.

EVERYTHING BY HAND