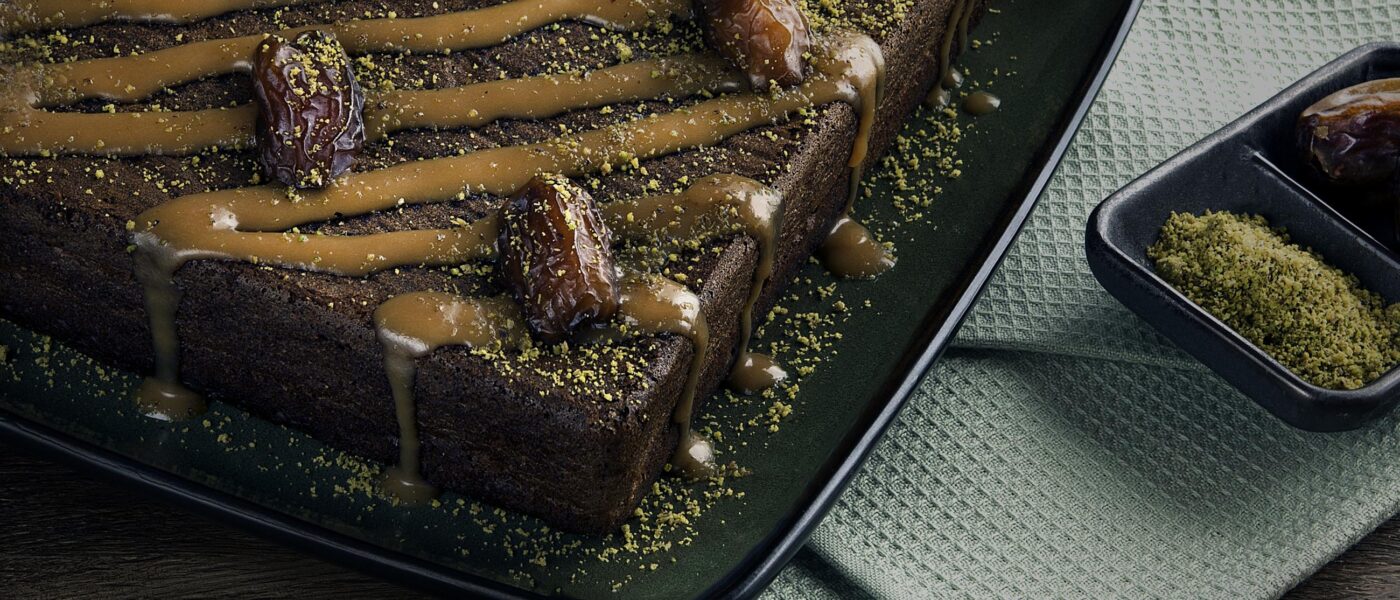 Ingredients:
Dates – 150 gram (deseeded)
Milk – 130 gm
Soak the dates in the milk for 15-20 minutes.
For The Cake Batter:
Maida – 130 gm
Baking Powder – 1/2 tsp
Baking Soda – 1/4 tsp
Salt – A pinch
Yogurt – 40 gm
Oil – 100 gm
Milk – 57 gm
Almonds – 30 gm (chopped)
Dates 3 (chopped)
Method:
-Grease and line a loaf tin.
-Preheat the oven to 180C.
-Sift the flour, baking powder, baking soda and salt.
-In another bowl mix all the wet ingredients with a whisker.
-Fold the dry ingredients into the wet ingredients in two additions. Then fold in the soaked dates.
-Pour into loaf tin and garnish with chopped nuts and dates.
-Bake for 30-35 minutes.