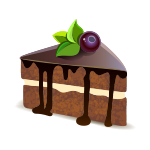 BLACK/WHITE FOREST CAKE
his classic German cake has an intense chocolate flavor. It is layered with light and fluffy whipped cream and chopped cherries. With a sprinkle of bittersweet chocolate shaving on the top.
₹ 700.00
BUTTERSCOTCH CAKE
₹ 1000.00
CHOCOLATE TRUFFLE CAKE
₹ 1000.00
RED VELEVET CAKE
True to its name moist and velvety this classic Southern cake is layered with cream cheese frosting that has a perfect balance of sweet and tangy.
₹ 1100.00
DEATH BY CHOCOLATE
₹ 1400.00
NO-BAKE CHEESECAKE(BLUEBERRY/MANGO)
₹ 850.00
NO-BAKE CHEESECAKE(OREO)
₹ 800.00