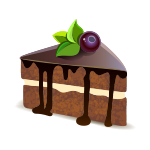 Cakes are a symbol of celebrations. Cakes are what makes an occasion a special one. Any party would seem empty without a cake, especially birthdays. Explore our range of delicious cakes and place your order today! Our Cakes are made with the freshest ingredients, baked to perfection, and decorated beautifully. Custom cakes are available too.
BLACK/WHITE FOREST CAKE
This classic German cake has an intense chocolate flavor. It is layered with light and fluffy whipped cream and chopped cherries. With a sprinkle of bittersweet chocolate shaving on the top.
Black Forest Cake : ₹ 750.00
White Forest Cake : ₹ 700.00
BUTTERSCOTCH CAKE
₹ 1200.00
CHOCOLATE TRUFFLE CAKE
₹ 1200.00
RED VELEVET CAKE
True to its name moist and velvety this classic Southern cake is layered with cream cheese frosting that has a perfect balance of sweet and tangy.
₹ 1300.00
DEATH BY CHOCOLATE
₹ 1400.00
VANILLA CAKE WITH PINEAPPLE COMPOTE
₹ 1050.00
LEMON CAKE WITH BLUBERRY COMPOTE
₹ 1350.00
NO-BAKE CHEESECAKE(BLUEBERRY/MANGO)
₹ 850.00
NO-BAKE CHEESECAKE(OREO)
₹ 800.00