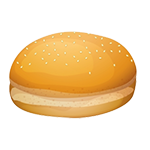 There is nothing like the delicious aroma of fresh baked goods. We have a variety of buns to choose from.
Whether it's a burger bun or a hotdog bun or a pav bun, our range has something for everyone.
Soft and pillowy in various shapes and sizes, sweet as well as savoury. Take your pick.
PAV BUNS (egg/eggless)
₹ 60.00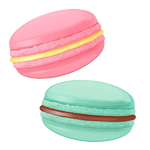 There is never a bad time for dessert! These perfect 'bite-sized colorful treat' is waiting to be packaged and delivered to your doorstep with all the goodness and glory of sugar, almond and eggs.
Vanilla Buttercream
₹300/-
Vanilla Lime White Chocolate Ganache
₹420/-
Coconut White Chocolate Ganache
₹420/-
Lotus Biscoff Cream Cheese
₹480/-
Pricing is for Six pieces